Level 1 Ice Climbing : 5 days – Rjukan, Norway
03-07 Jan & 10-14 Jan

Instructors: Rasmus Klok & Lars Bukkehave
Language : Danish, norwegian and english
Price: 5.200 DKK
Arrival afternoon/night 02 or 9 Jan

Ice climbing is a fun way to explore the vertical world in winter and Rjukan offers some of the best ice climbing in Europe.
This course is for beginners in ice climbing. Experience walking on snow or ice is an advantage but not a necessity. Previous climbing experience from a wall or rock is also very useful, but we will begin with the basics as ice is obviously different from rock.
Day 0: afternoon: Travel to Rjukan

Day 1: We will introduce crampons and axes. Drill walking and belay techniques on ice. But also get our first swings of the ice axes.

Day 2: We will put up a lot of top ropes and work and improve our climbing techniques.

Day 3: Climb on some more steep stuff, work with Ice screws and maybe do a long rappel.

Day 4: Early morning alpine ascent of Gaustatoppen. Train self arrest, running belay on alpine route.

Day 5: Climb the last energy out of the arms, travel home around 14:00
The program can change due to snow amount, temperature and wind. But we promise that you will get a lot of climbing done in the great nature of Norway.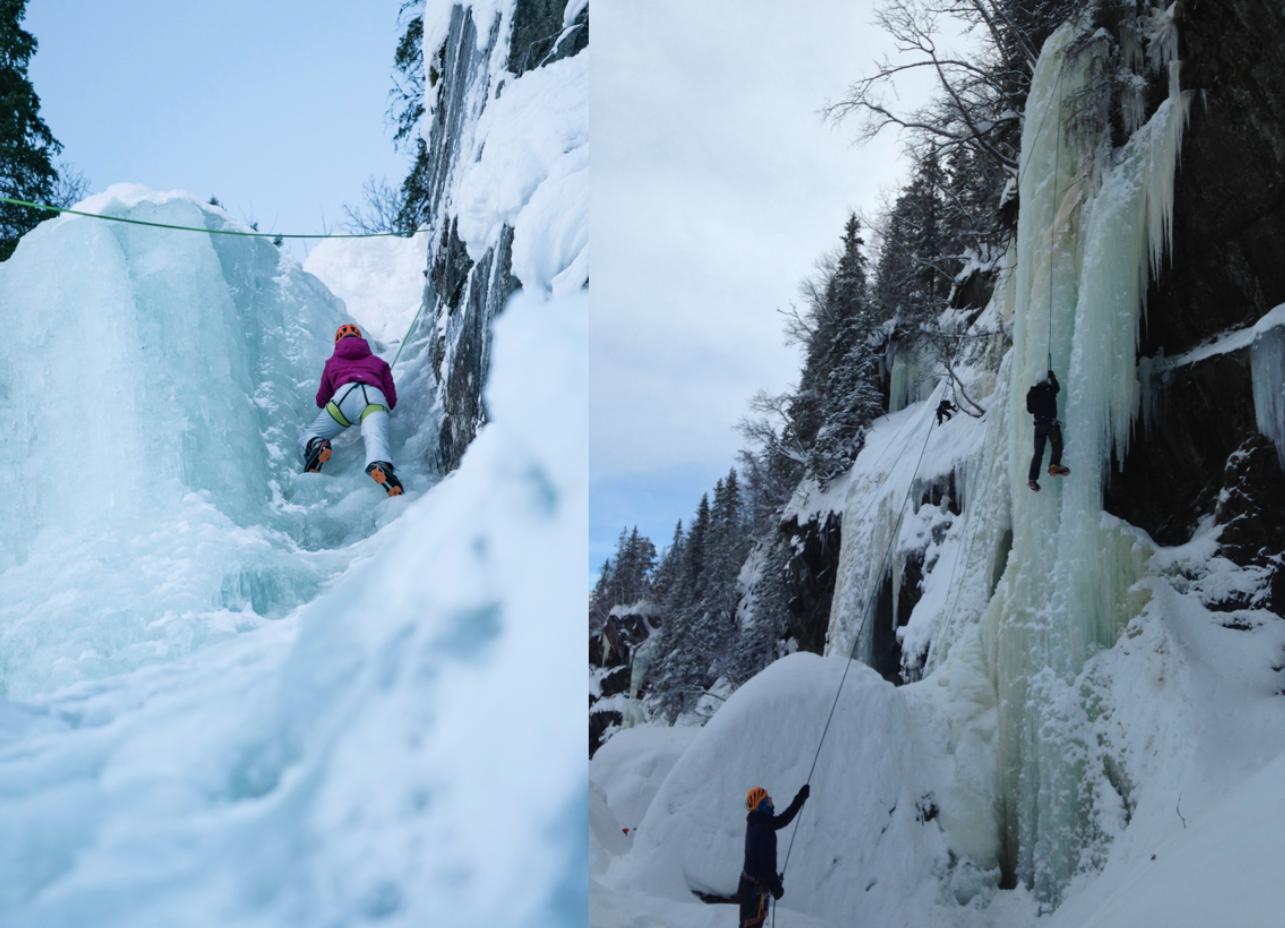 Included:
Instruction all 5 days
Stay at climbing hostel Rjukan (5 nights) Rental of climbing equipment
(if you got your own bring it)
Not Included:
Travel to Rjukan, Norway
Food during the course – we are going to buy shared food and cook together